I remember my trip to Mæshowe...
The sight I was to behold... so many runic inscriptions. Some enlightening... and some hilarious!
The rune carvings in Mæshowe really warm the heart as you learn how 1000 years makes no difference... human beings have always been the same... nothing ever changes. Haha...
Here are a few...
Mæshowe Runes
1)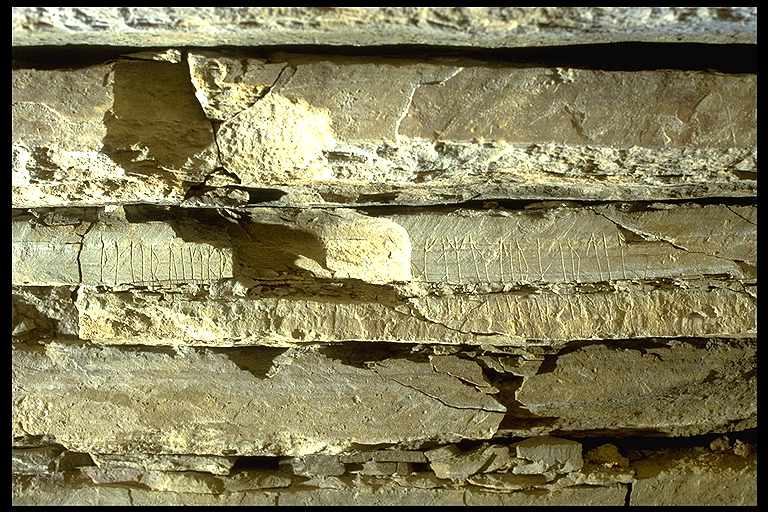 Transliteration: þat ir uikin=kr ... –a= =kom utir hir til
Transcription: Þat er víkingr ... [þ]á kom undir hér til.
Translation: That is a Viking… then came here underneath.
2)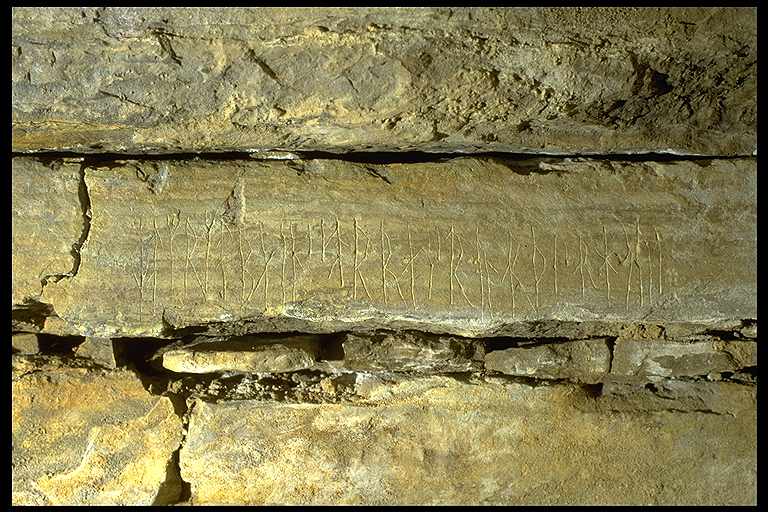 ?o=lfr ko=lbæins so=nr ræest= =ru=nar þesa=r haut
Eyjúlfr Kolbeins sonr reist rúnar þessar hátt.
Eyjulfr Kolbeinn's son carved these runes high.
3)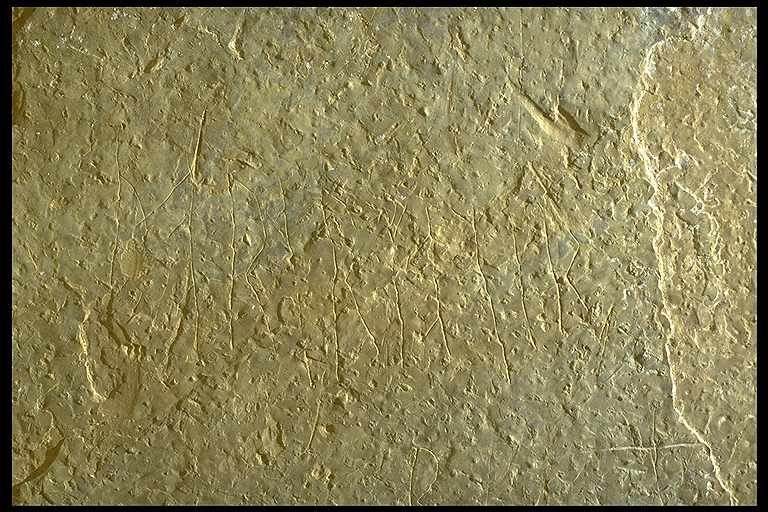 þorer fomir
Þórir fómir
4)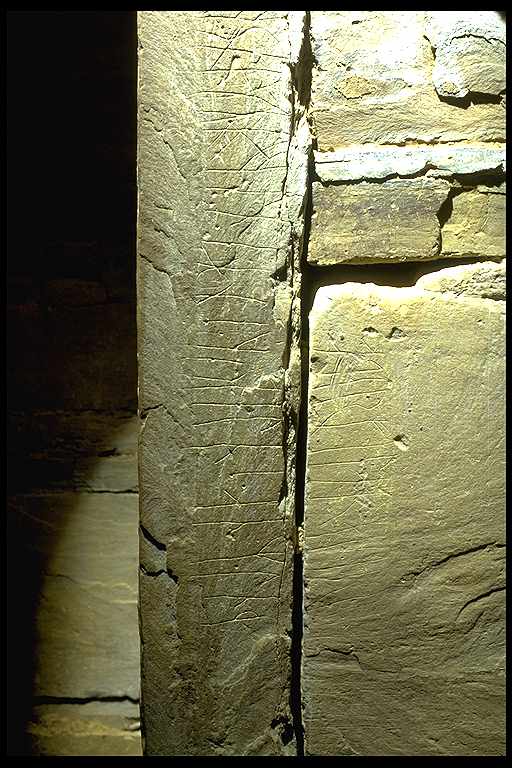 þat * man * sat * er (*) ek * sæhe * at fe * uar * ført * a brot * þrim * notom * uar fe * brôt * ført * hæltr * æn þæir br(e) hôh þ(e)na
Þat mun satt, er ek segi, at fé var fœrt á brott. Þrim nóttum var fé brott fœrt, heldr en þeir bryti haug þenna.
That which I say will be true, that wealth was brought away. Wealth was brought away three nights before they broke this mound.
5)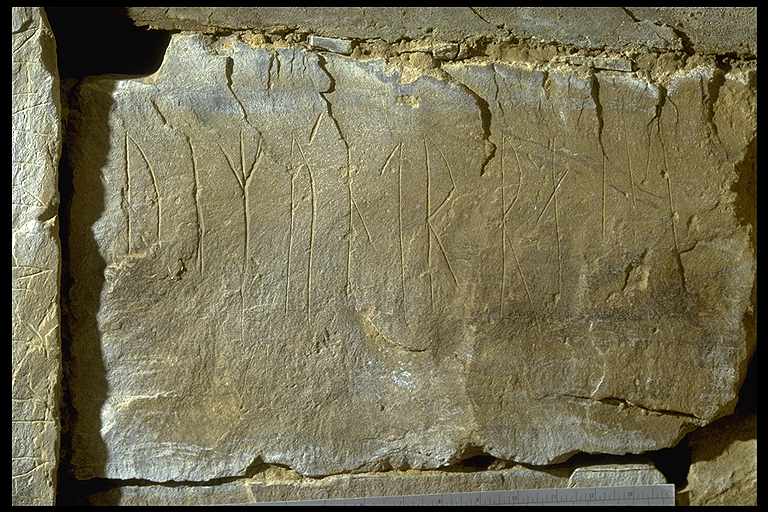 uemuntr ræist
Vémundr reist.
Vémundr carved.
7)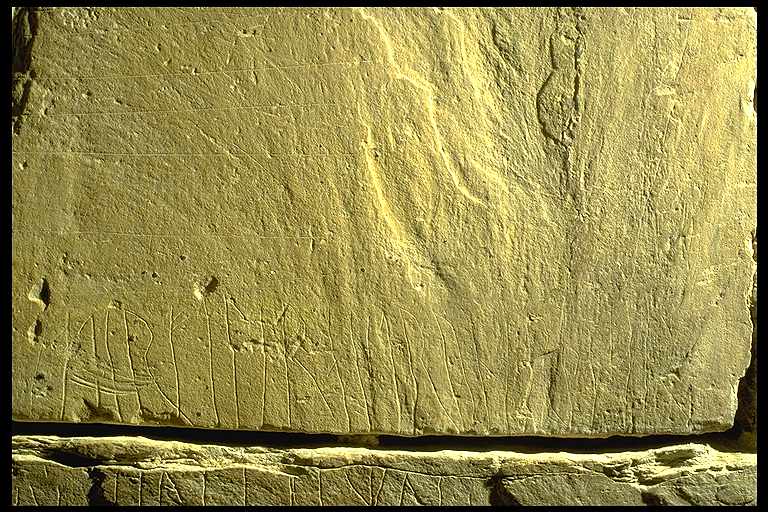 otar fila ræist runar þisar
Óttarr "fila" reist rúnar þessar.
Óttarr "fila" carved these runes.
9)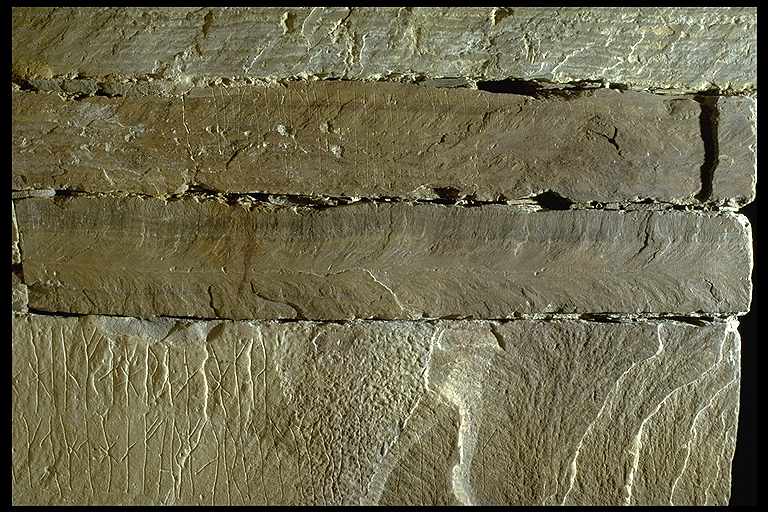 ingibiorh * hin fahra * æhkia
môrhk * kona * hæfer * faret * lu(t) in her mihgil oflate
ærlikr
Ingibjôrg, hin fagra ekkja. Môrg kona hefir farit lút inn hér. Mikill ofláti. Erlingr.
Ingibjôrg, the fair widow. Many a wife has travelled stooping in here. A great show-off. Erlingr.
10)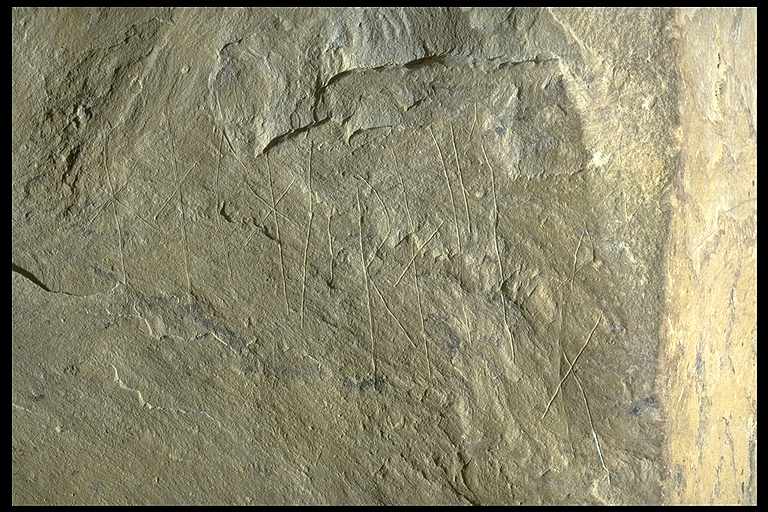 þorny sarþ
hælhe ræist
Þorný sarð. Helgi reist.
Þorny fucked. Helgi carved. (Sorry... it's what it says)
18)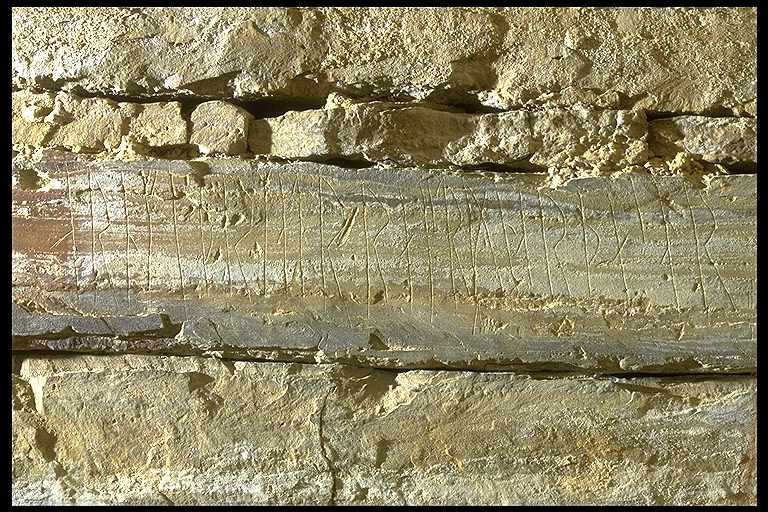 arnfiþr matr ræist= =runar þæsar mæþ * þæiri øhse * er ate * kôukr * trænils| |sonr fyrir * sunan lant
Arnfinnr Matr reist rúnar þessar með þeiri øxi, er átti Gaukr Trandils sonr fyrir sunnan land.
Arnfinnr Food carved these runes with the axe, belonging to Gaukr Trandill's son in the south of the country. (Iceland)
20)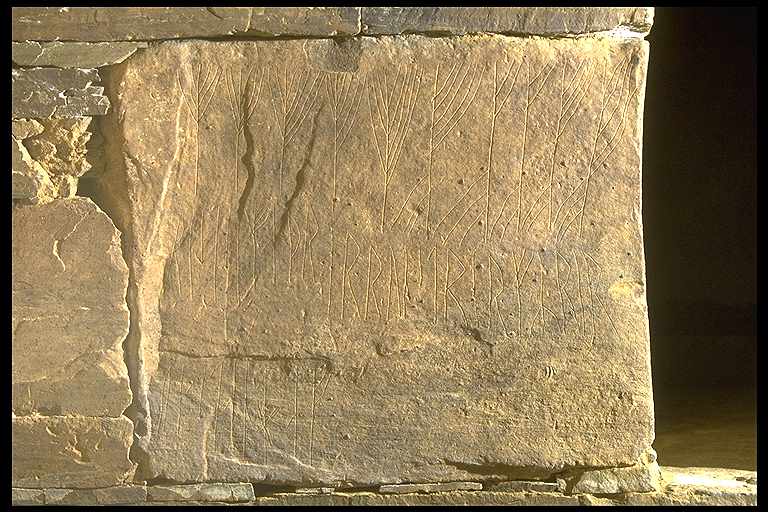 þisar runar
rist sa maþr * er * runstr er * fyrir
uæstan haf
Þessar rúnar.
reist sá maðr, er rúnstr er fyrir
vestan haf.
These runes.
Carved by the man, who is most rune-skilled
In the western ocean.
My favourite rune carving... which I unfortunately can't find pictures for is the "Ingigerþ... the most beautiful woman in the world"... it sounds so sweet... but then you see the crude drawing of a dog panting and you realise it wasn't so innocent. Haha!